WX Wireless Remote Controls for Honda EU3000is/EU30is, EU7000/EU70is, and EU6500is/EU65is
Introduced in 2006, the Generator – Line wireless remotes provide convenience for RV, remote cabin, and commercial applications. The WX series radio frequency signal travels through walls up to a maximum distance of 90 to 100 feet, depending on conditions and the WS2 series a quarter mile.  W2 and WS2 series remote controls are "plug in" installs and no wiring is required.  The original factory operation of manual or key start is not compromised.  Generator-Line remote controls are compatible with all current series Honda electric start generators including the CO Minder series. 
The Premium Series EU3WS2 wireless remote/two wire for the EU3000is/EU30is equips the generator with an automatic choke.  It is also a "two-wire" remote enabling operation with solar power inverter controllers or timers, relays, or simple two pole, single throw switches. It is not required to start the EU series generators with eco-throttle "off". Honda only recommends the "off" position to allow the generator to warm up quicker. The generator will start with Eco Throttle in either "on" or "off" position. WX series remote systems are available for the EM5000is/EM50is and EU6500is/EU65is (item# EU65WX2) and Honda EU7000is/EU70is (item# EU7WX).  See our "Premium Remotes" page for more WS2 remotes available for Honda electric start generators.
Please contact us for warranty parts or service requirements. Dealer Inquiries WelcomeW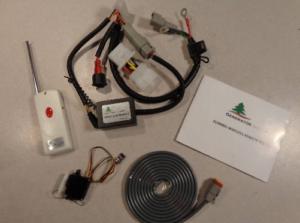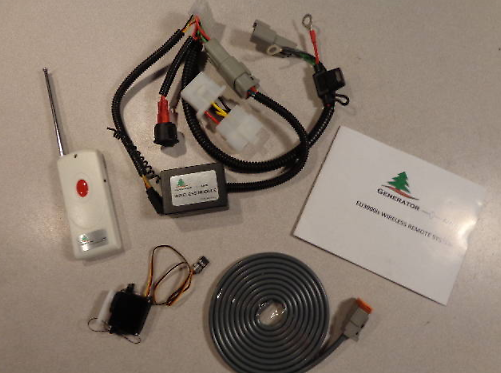 EU3WS2 For Honda EU3000is/EU30is. The EU3WS2 also includes a thermostat controlled auto choke for temperatures at 32 F. or 0 C. providing a slow release choke. Our Premium Series EU3WS2 is a combination 1/4 mile effective distance wireless remote and also a two-wire capable remote enabling automation with solar power inverters, timers, relays, or a simple two pole, single throw switch.
$429.00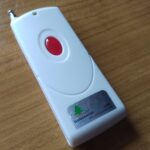 WS2 remote control series spare transmitter.  Up to three may be programmed to a WS2 receiver.  
$69.00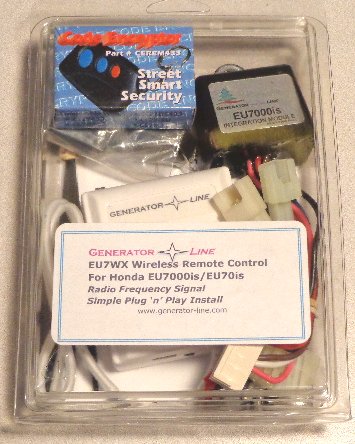 EU7WX Wireless Remote for the EU7000is and EU70is (EU,AU) Radio Frequency Signal. Simple Plug 'N' Play Install. Multiple Transmitter Ability.
$295.00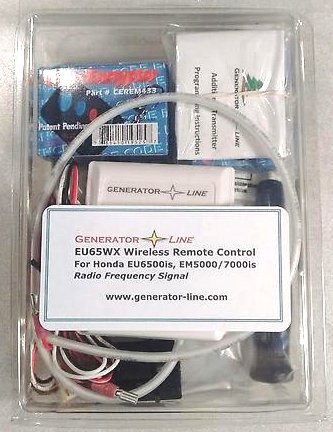 EU65WX2 Wireless Remote for Honda Models EU6500is,
EM5000is/EM7000is with Dual Transmitters. Now a Plug 'n' Play Install!
$259.00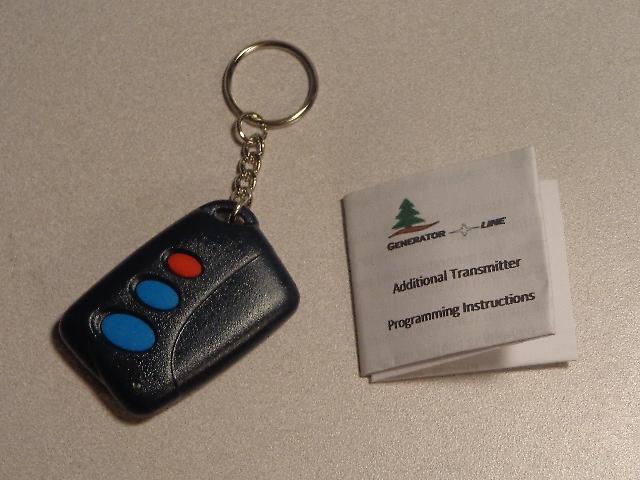 EU3WXST Spare Transmitter
For all WX series remote controls. Up to seven may be programmed to any WX series receiver.
$44.95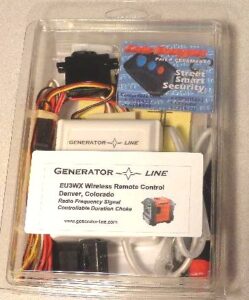 EU3WX Wireless Remote Control for Honda EU3000is. First developed in 2006, the Generator-Line EU3WX wireless remote is our original that has sold globally. The factory operation of electric start and manual choke is not compromised and there are no cosmetic alterations to the generator.  The auto choke duration is controllable for temperature variations and the radio signal effective distance varies but is approximately 75 feet. Included are step by step instructions with color photographs,  single transmitter, receiver, and a simple choke mounting system
$259.00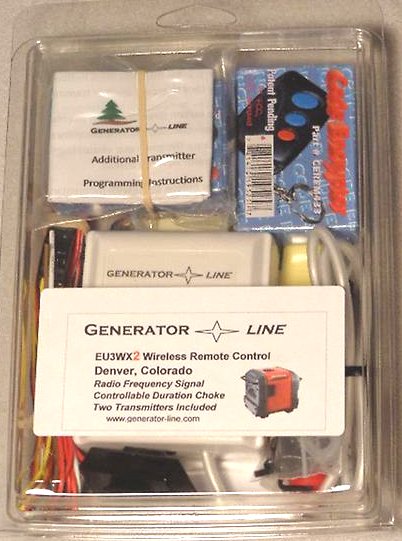 EU3WX2 Wireless Remote Control for EU3000is and EU30is. Same as the EU3WX but has two pre-programmed transmitters.
$295.00